Age: 3+
Size: 9.8" x 7.9" x 3.5" (25cm x 20cm x 9cm)
Weight: 17.3oz (490g)
Material: soft felt with strong bindings
Care: Spot clean only.
Did you know children copy everything you do?
If you pick up a book, your child will do the same. Simple as that. But since your little one can't read yet, we've come up with a great solution. With the Montessori Story Book, they can act all grown up while actually growing up.
They'll develop their mental and motor skills while being entertained for hours.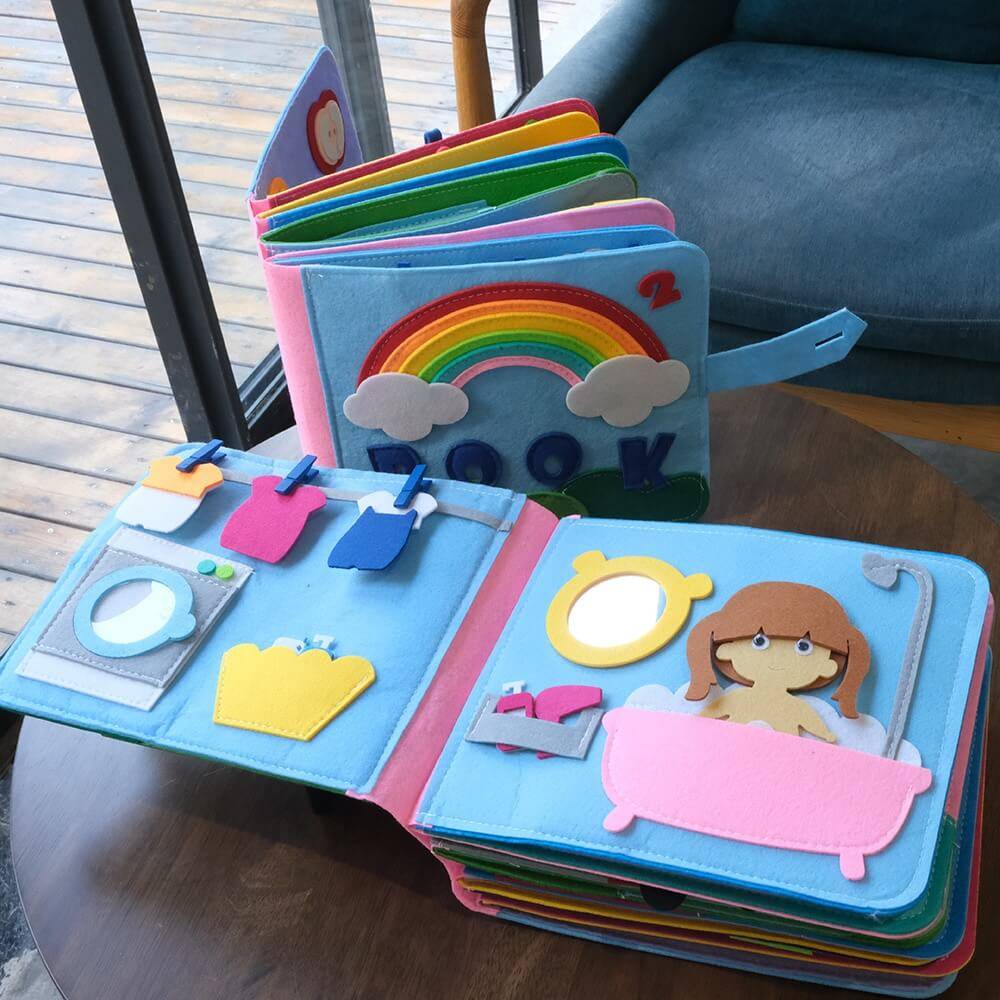 Today's toddlers can use a phone before they can talk.
We know it's easy just to put a phone in your kid's hands to calm them down, but it's the worst option. They get addicted to screens quickly, and it's almost impossible to get them off later. Screen time should be minimal and other activities, such as playing with actual toys, a priority.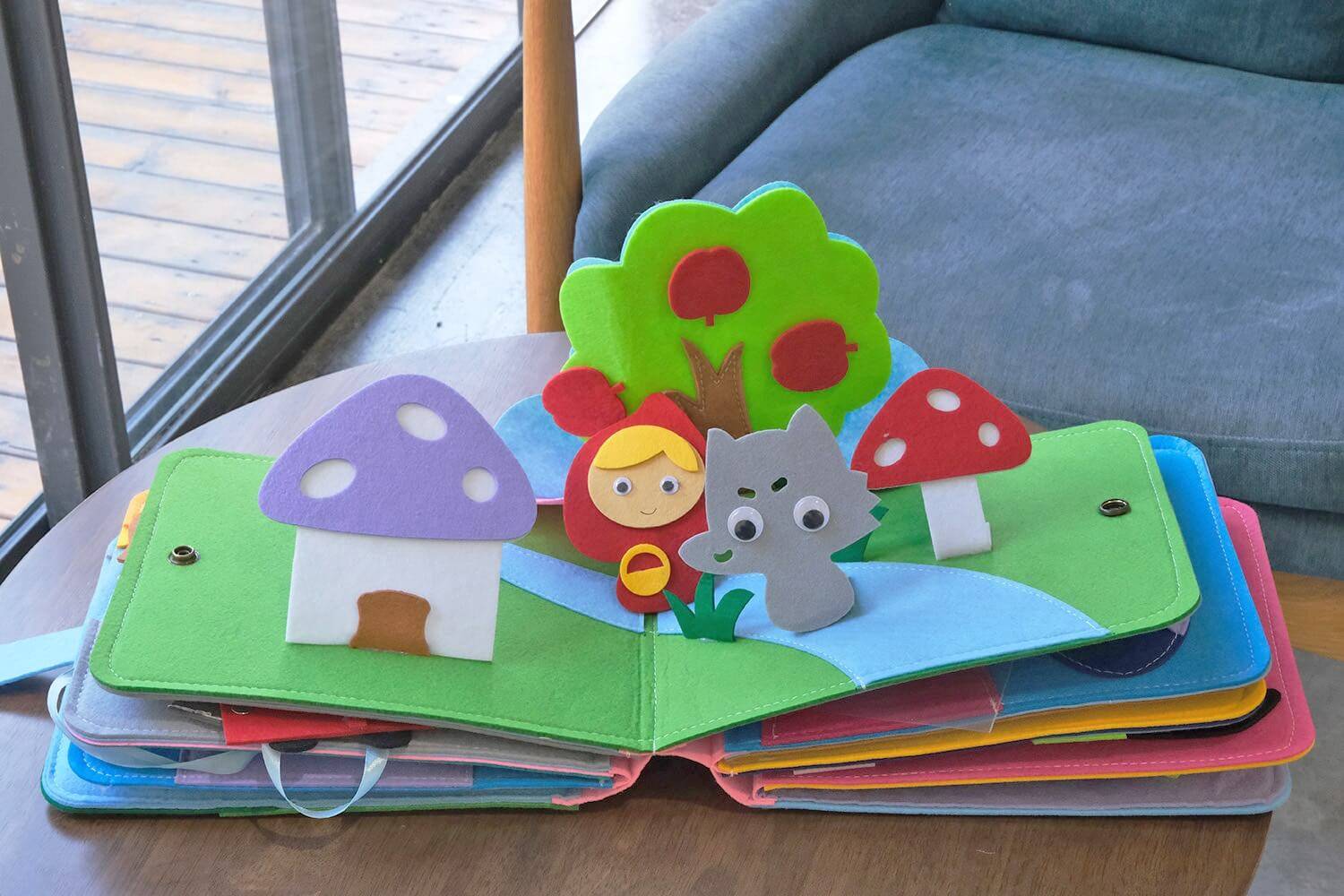 What does this toy do for my child?
There are 16 stories/activities in this book that explain the world your little one is living in. That's a lot of content that will keep your child engaged for months. All the stories are filled with various attachable pieces, toys, and gadgets that will develop your toddler's finger muscles as well as their imagination.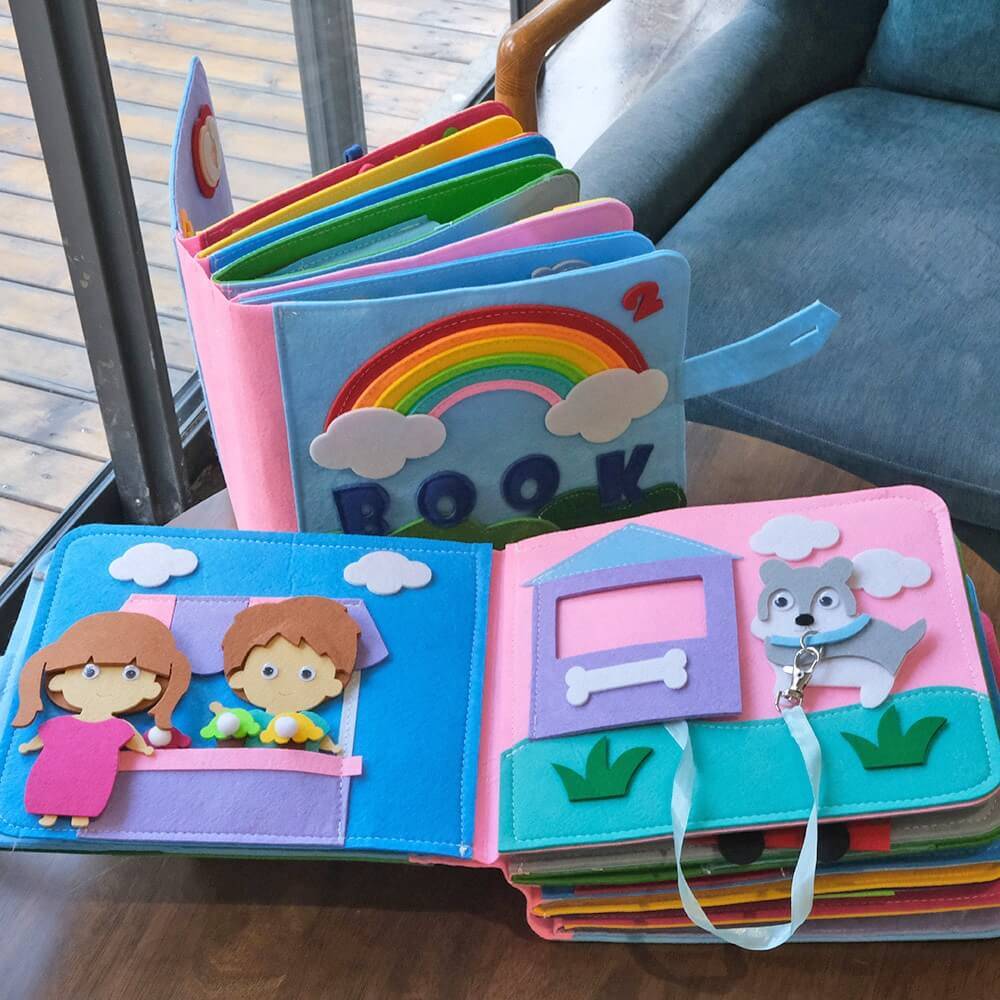 Helps fine motor skills, improves memory, and strengthens brainpower

Encourages purposeful play with zero screen time

Keeps your child engaged and motivated to learn for hours

Develops independence, creativity, attention span, and problem-solving skills
How to keep a child both entertained and quiet?
Maybe you're on a plane or at a doctor's appointment, and it would be really convenient if your kid wouldn't cry about how bored they are. We talked about how phones are a terrible solution, so that option is off-limits.
You need something equally entertaining but non-harming. Enter the Montessori Story Book!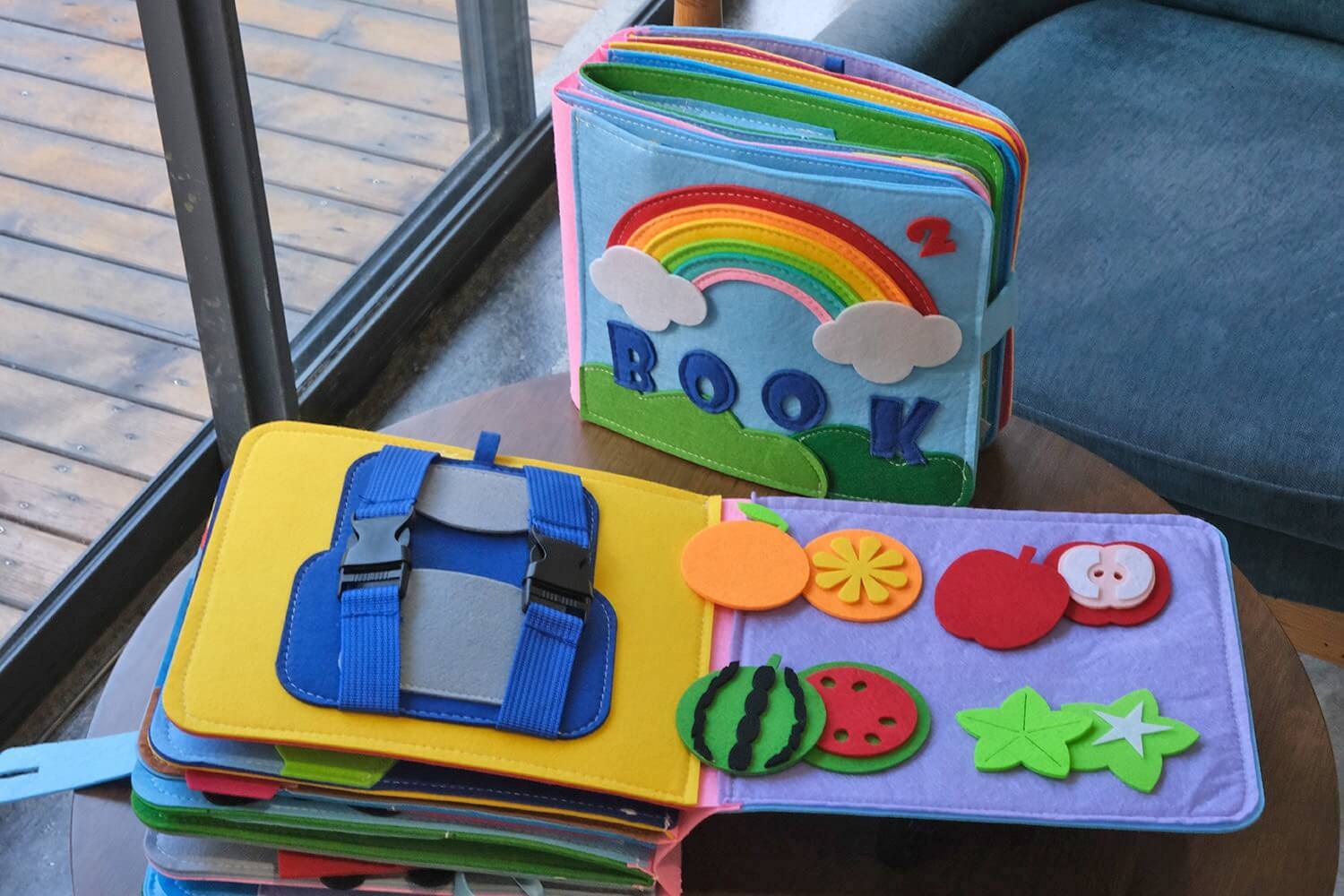 Quiet, soft, and easily cleaned.
You won't have to worry about batteries running out, annoying siren noises, or sharp plastic edges that might endanger your little one. It's made out of felt, soft on the skin, and durable. It will last for years and can be easily washed or vacuumed.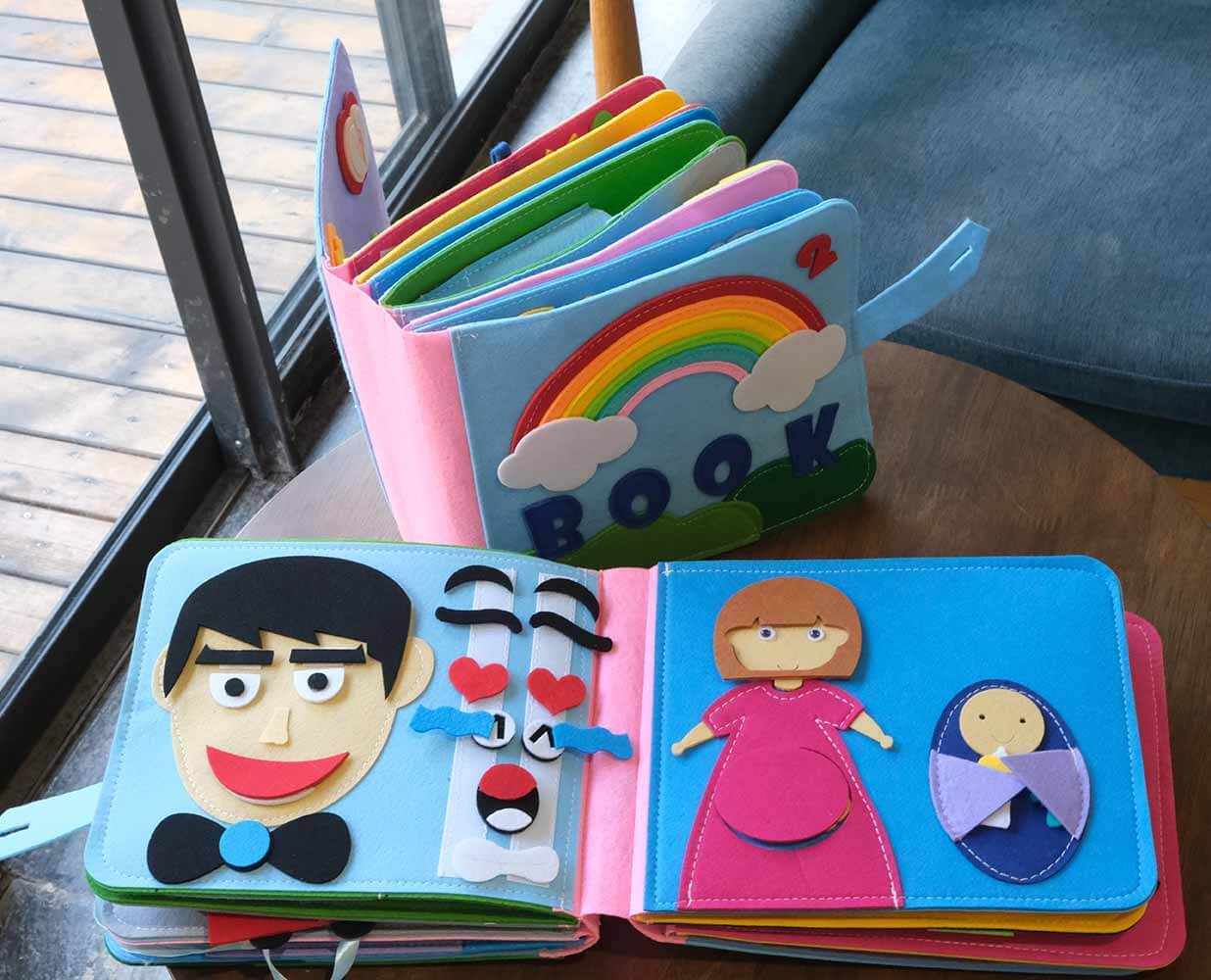 The #1 reason why you should get this toy.
Whether you buy this for your child or as a gift for someone else's, that kid will become the protagonist in 16 different stories. They will get a feel for every object in it, link it to a different life situation, and understand why and how people do what they do.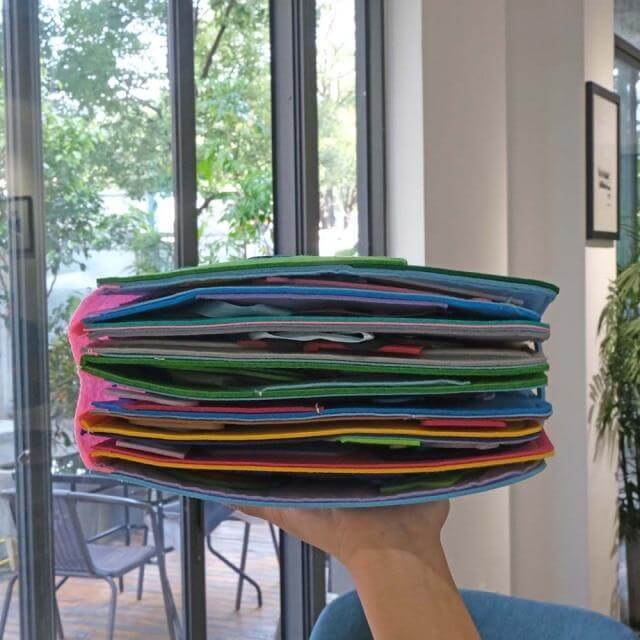 Don't look at this as a simple toy purchase. Look at this as an investment in your child's future. Get Yours Now!
World's most secure payment method
We wish to make your Montessori experience absolutely risk-free. If your child isn't happy with one of our toys within a year, or you think you didn't get your money's worth, we'll refund you.

Anything you order, we'll deliver for free, wherever you are. Free worldwide shipping is guaranteed for all orders, regardless of size or value.

Easy Returns - No Questions Asked

Verified Payment Channels

Use any payment method you feel 100% secure with - MasterCard, Visa, PayPal, American Express, JCB, or Apple Pay.

Use Afterpay and pay only 25% of the cost upon purchase. The rest is spread over the next 6 weeks, with payments coming in every other week.

High Quality & Safety Certified

The toys you'll receive are completely safe for your child. Every toy is safety certified for a specific age, and we use only the highest quality materials to produce them.

Amanda, Hannah, Emily & Jane are the reason why our customer support team is so awesome. They'll assist youwith every part of your Montessori journey.
But that's not all!
Once you become our customer, you also get:
Early Access to Our Holiday Sales

You'll get discounts and promo codes in your inbox before others - you'll avoid the holiday rush and have a full selection to choose from before the stocks run out.

Free Educational Articles

Everything you ever wanted to know about the Montessori method, how to apply it at home, fun and practical activities you can do with your child, and so much more right in your inbox. We wish to give you the full Montessori experience, more than just toys.
Finally, if you have a question or concern or just want to say hi, write to us at
info@montessorigeneration.com
, and we'll get back to you as soon as possible.
Take advantage of this offer, and surprise your little one with a great educational toy.
Order Yours Now
.
World's most secure payment method