Your kid can paint the same picture every 5 minutes!
Dinosaurs, ocean life, rockets, vehicles, and numbers are all in one place. Not only will your kid learn about these important topics, but they will do so while coloring countless times. Educating while sparking imagination and creativity proved to be the best learning method.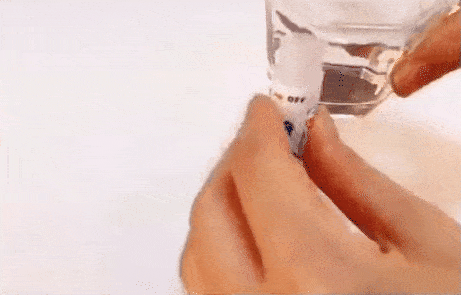 Prepare your kid for school without them knowing!
For decades, coloring books have been a fun method to teach kids colors, shapes, numbers, and letters. Most importantly, children like them!
Kids who willingly grab a pen and paper have a much easier time in school. That's why it's important to introduce your little one to these as soon as possible.
Improves creativity and imagination and strengthens brainpower

Reduces anxiety, agitation, discomfort, and restlessness in toddlers

Keeps your child engaged and motivated to learn for hours

Develops independence, creativity, attention span, self-discipline
It kept da Vinci occupied!
Your little Renaissance painters might not be in a position to paint a portrait of a lady with an observing gaze and folded arms right away, but who knows what the future holds? What we know for a fact is that it's going to keep them entertained and focused for hours at a time. And to top it off, after they are done, there is no mess behind!

Painting with only water!
No ink and no paint means you can buy new white furniture and never worry if it's going to get stained. Non-toxic and non-polluting says we use only eco-friendly materials and keep the environment tidy. Clean and safe for your child because you fill it with water only.

This is a gift for little wall painters!
Every wall inside your house doesn't necessarily have to be a canvas. You love your kids, but you also love a clean house. This is a great alternative to explaining to your friends over dinner why there is a new smiley face on the wall painted with crayons.

If you have trouble getting markers to work, remember to soak the tip in water first.

Use clean tap water to fill in the pens and brush.

Please avoid kids using paint or colored pens to draw on the drawing book.

The book can only be colored with a water pen.

Please keep the drawing book away from the heat.

The drying speed of the watermarks is subject to ambient temperature.
Once you color, the pictures are very vivid and colorful. As soon as they dry, the colored areas disappear, and the pages can be colored again and again.
It takes 10,000 hours to become good at anything, parenting included. Let our toys make this journey quicker. Get Yours Now!
Age: 2+
Size: 7.5in x 6.1in (19 x 15.5cm)
Material: Paper, plastic
World's most secure payment method