Both sides of this story have an educational happy ending.
From the day infants start to crawl, they try to find similarities and patterns in the world around them. We created this toy to help your youngest one learn and understand. Fitting pieces into the correct place is a challenging but rewarding task that improves recognizing ability and problem-solving skills.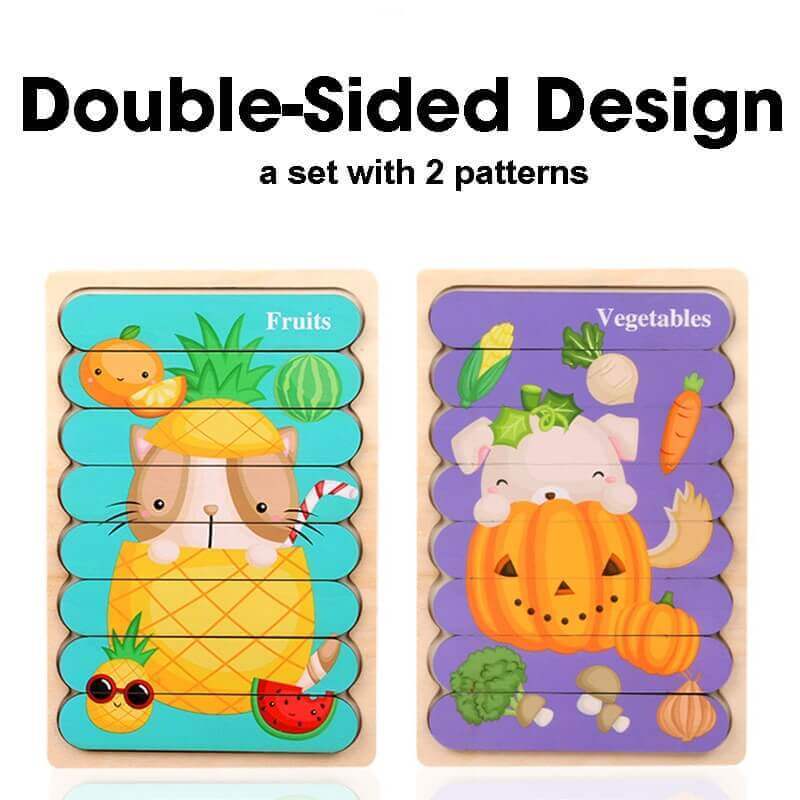 Something you didn't know is...
Not only is this puzzle a stimulus for the mind, but for the dexterity too. While playing with this toy, your toddler will strengthen hand-eye coordination and grasping ability. We may think picking things up and putting them down is mundane, but it has proven essential for early child development.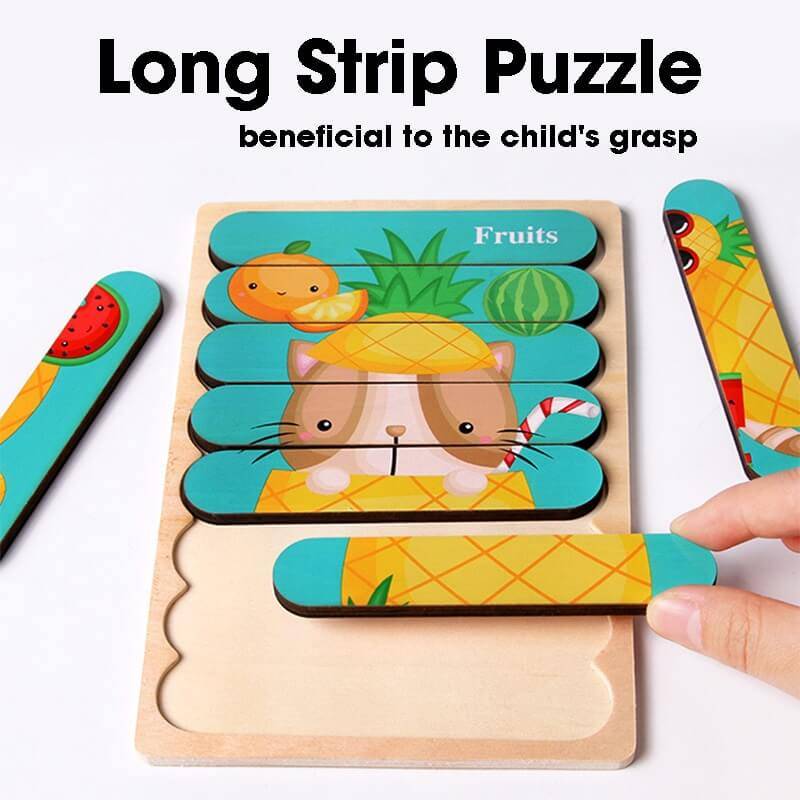 Improves problem-solving skills, matching ability, and finger strength

Reduces anxiety, agitation, discomfort, and restlessness in toddlers

Keeps your child engaged and motivated to learn for hours

Develops independence, focus, attention span, self-direction
Keep your child entertained with a puzzle, not a phone!
Avoid the modern parenting trap of calming your kids with phone and tv screens. It only brings negative long-term effects like speech impediments, obesity, and attention disorder. There are other, safer options to keep them focused for hours. A double-Sided Puzzle is one of them.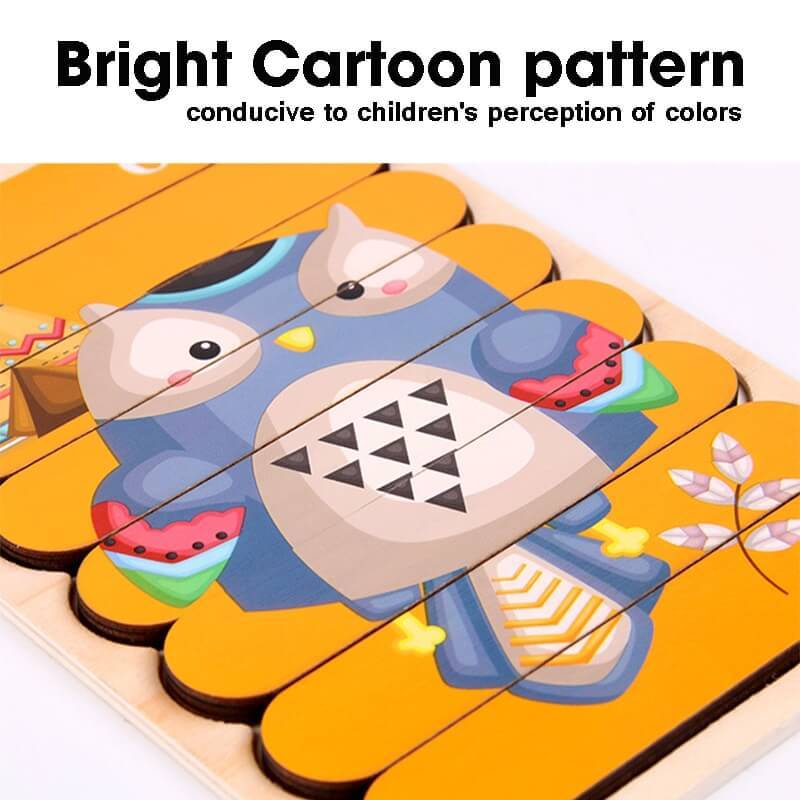 My kid will probably chew on it...
We know. We have already thought about it. That's why we made it from natural materials, harmless and odorless, safe and sound. Plus, it's eco-friendly! It's always good when it's eco-friendly.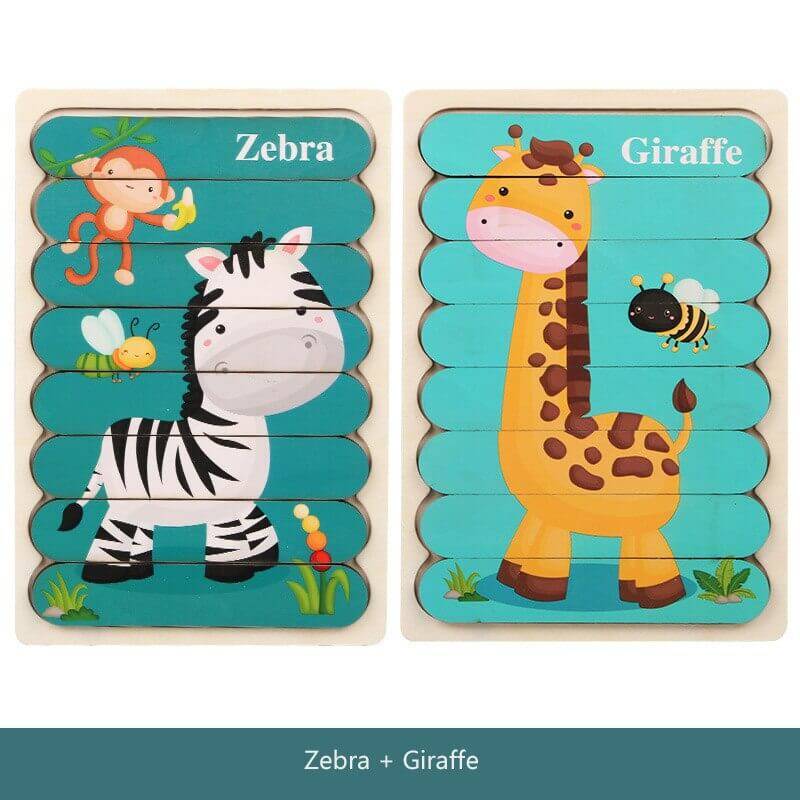 Do you want your gift to stand out among others?
Don't be like all the other mothers gifting a bunch of clothes that will be useless in three months' time. This is something new, something different, something imaginative. Something that will prove useful and educational and make you a favorite aunt around!
Raising your kids doesn't have to be the hardest thing on Earth. Take a deep breath and relax for a moment. We've got your back! Our toys are all the help you need. Get Yours Now!
World's most secure payment method